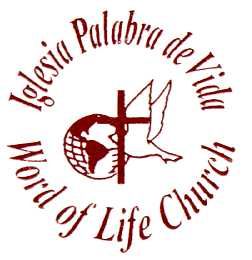 Church Covenant Classes

Church Covenant (
New Member Classes
) is responsible for teaching the
covenant and beliefs of Word of Life to our new members. The full
curriculum consists of seven courses, including: Submission, Unity,
Fellowship, Prayer, Tithes & Offering, Praise & Worship and the Finale.
Discipleship Training for New Believers

The Discipleship Training is commited to teaching sound Biblical Foundations
to new converts. It also aides new believers in their spiritual walk by
providing the necessary tools to foster their development through the use of
biblical principles.
Scriptures on Wealth

The Scriptures On Wealth (SOW) ministry exists to assist people on their
journey to financial success. Our mission is to usher you to the seat of
abundant living by teaching God's principle laws that govern prosperity.
Clases del Pacto de la Iglesia

Pacto de la Iglesia (clases de
nuevos miembros
) es responsable de ensenar el pacto y las creencias de Iglesia Familiar de Adoracion
Palabra de Vida a nuestros miembros. Esta clase consiste en siete cursos, que incluyen: Sumision, Unidad, Companerismo, Oracion,
Diezmos y Ofrendas, Alabanza y Adoracion y Servicio.

Ministerio de Discipulado para Nuevos Creyentes

El Ministerio de Discipulado esta comprometido a ensenar una Fundacion Bi­blica solida a los
recien convertidos
. Tambien asiste a los
nuevos creyentes en su caminar espiritual brindando las herramientas necesarias para ayudar a su desarrollo a traves del uso de
principios bi­blicos.

Riquezas en las Escrituras

El Ministerio de Riquezas en las Escrituras (RELE) existe para ayudar a la gente en su jornada al exito financiero. Nuestra mision es la
de encaminarlo a una vida de abundancia ensenando las leyes y principios de Dios que rigen la prosperidad.
13 Therefore, prepare your minds for action; be self-controlled; set your hope fully on the grace to be given you when Jesus Christ is revealed. 14 As obedient children, do not conform to the evil desires you had when you lived in ignorance. 15 But just as he who called you is holy, so be holy in all you do; 16for it is written: "Be holy, because I am holy."
---